Bergamot & Anjou Pear Solid Perfume
SEIZE THE MOMENT

A dynamic fragrance that will stimulate the senses. This unisex scent is ideal for those on the go. Simply slip into your pocket or bag and enjoy a more convenient way to wear your favourite fragrance.

Top Notes: Anjou Pear, Bergamot
Middle Notes: Heliotropium
Base Notes: Vanilla Bean, Musk
Apply to pressure points and touch up as desired for a long lasting scent.

15g

INGREDIENTS:
Sweet Almond Oil, Coconut Oil, Jojoba Oil, Australian Beeswax, Parfum, Tocopherols
Free Shipping Over $90.00 | $4.95 Australia Wide Shipping
Customer Reviews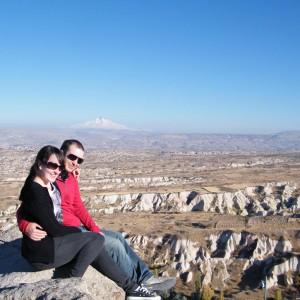 LW
09/06/2021
Lauren W.

Australia
Smells amazing
I have a few solid perfumes and this one is quite a soft formula comparatively. I don't mind that though, it goes on smoothly and doesn't leave any greasy spots, just beautiful smelling scent. I probably apply twice to three times a day which is fine for a natural perfume and I find that I only need a little each time. The Bergamot and Anjou Pear scent is quite sweet to start with but balances out quickly. Definitely my new favourite and I'm interested to try out the other scents too.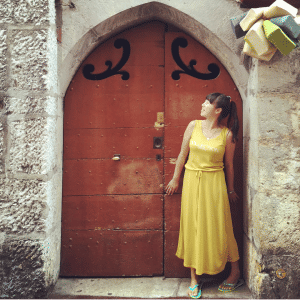 PC
09/01/2021
PEI C.

Australia
I just found my favourite perfume :))
I was looking for a diffuser and then found out Hutwoods also have this solid perfume. I'm so glad I bought it! It's my favourite smell and it brings me so much joy and comfort. It is a really beautiful smell and I will wear it everyday! (I want to buy one more for my bestie too : )
10/09/2020
Stine H.

Australia
I love this smell.
I love this smell more than anything. It's so magical! I hope the packaging can be reconsidered, a flatter tin would make it easier to get product on your finger and not under the nail.
Why Hutwoods?
At Hutwoods, we strive to have a positive impact on wellbeing, encouraging everyone to enjoy a daily dose of calmness and relaxation. It is our commitment to create products 100% handmade in Australia, where modern day design and traditional craftsmanship go hand-in-hand.
Our philosophy was to develop a product range that would encourage people to take the time to invest in themselves. A chance to experience a moment of tranquillity in their everyday lives.
We invite you to evoke the senses of sight, smell and sound, via our diverse product range of wood wick candles, home fragrance and 100% natural bath & body products.
Smell is the most sensitive of the five senses and a fragrance can lift a mood and enhance your surroundings. It's this reason why scent often evokes memories and can have a positive effect on energy and wellbeing.
We want our customers to experience something bespoke, born from an appreciation that it's the small things that really do make a big difference.
From our hands to yours, we hope you enjoy our products as much as we do creating them.